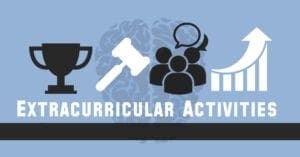 I've told you before that entering my 15th year at Grace has made me more reflective.  In our fast-paced, frenetic world, we need to "get up on the balcony" every once in a while, and look at what God has done. My pastor says it's frustrating how little it seems God may do through you in a day or a week, or sometimes even a year, but stunning when you look at what He does over three, or five, or, in this case, fourteen years. I don't talk much about the things I'm involved in, because it seems boastful. But, when you get on the balcony and really look at how absolutely absurd it really is (in a good way), it's really an amazing story about an amazing God. Some friends have encouraged me that it glorifies Him to tell it, and after praying through it, I've decided it does. So, I will.
Most of you know I practiced law for about 10 years, then I became the head of this Christian school. My primary qualifications for actually running a Christian school at the time were: a) I was, by all accounts, a Christian, and b) I had attended school in the past.  And, that's it. God, in all His magnificence and cosmic sense of humor decided to once again use the (very) foolish to shame the wise. Over the years, God used life and a lot of good people to strip me down, reminding me that God was God. I went back to school, because I thought worshiping Him through this new gig meant I should actually learn something about education.  I don't really remember how it happened. Day by day, it never felt like we were making much progress. But, over time, a light switch came on and we actually picked up a thing or two.
Flash forward 14 years. In addition to all the other things He's done in the life of this amazing school, Henderson Cups, exemplary accreditations, and Blue Ribbons and whatnot, God has dropped this school and me into three organizations that are amazing, doing great things for Christian education. As I share this, remember- I am not an educator by trade. We are a small Christian school, in Tyler, Texas, where hog killin' is considered community service. So this is crazy:
God put me on the board of the Council on Educational Standards and Accountability (CESA).  Years ago, a group of heads saw that Christian schools were doing a good job of forming kids spiritually, but not a great job overall of preparing them academically. They formed CESA to create accountability around a set of next-level standards, better than accreditation, that, if achieved, would make Christian schools better academic schools while maintaining their Christian integrity.   Because I was a lawyer, they asked me to help draft the standards.  By learning and walking alongside some of the top Christian school heads in the country, I learned how to better lead Grace. Belonging to this organization did more to help our school become academically excellent than any other membership the school enjoys. At the same time, God used me to help coach other heads of other schools across the country become better heads, helping their schools become stronger, as well.  Belonging to CESA made Grace, formerly known only around Northeast Texas, known nationwide as an excellent school.  Eventually, God made me board president, now helping to lead CESA.
God has me leading the board of the Texas Private School Association.  The TPSA is the public advocacy voice for the 800 accredited private schools and 250,000 children and families who attend those schools in the State of Texas. The TPSA speaks on behalf of all private schools, advocating and lobbying state and federal government for the best interests of these schools in the state.  TPSA makes sure private schools don't get inadvertently written into laws that would hurt them, and works to pass legislation that will help them. TPSA has been at the forefront of working to get some school choice measure passed in the State of Texas.
There are many different types of school choice measures (TPSA doesn't support vouchers), and the right ones save the state money, don't harm public schools, and allow children from economically disadvantaged families to free themselves from a cycle of poverty by not being trapped in underperforming schools that, even if they do everything right, won't give them a chance to be prepared for college or life.  The right school choice gives them access to private schools, like Grace.  Even though meaningful school choice measures haven't been passed in the State of Texas, I believe God calls us to work for it to give all God's children access to a school that "teaches Jesus." Very importantly, TPSA also works to promote laws protecting the religious liberty rights of schools like ours in Texas, so that we can continue to "teach Jesus." Through TPSA's work, our school plays a major role in working to protect Texas private schools' rights to be independent and to achieve their missions.
Finally, God put me on the executive board of the Association of Christian Schools International, the largest Christian school association in the world, serving 23,400 schools in 100 countries. ACSI accredits schools, and provides certification for teachers, professional development for administrators and teachers, and urban services. Its publication arm, Purposeful Design, is one of the largest Christian school publishers in the world. Somehow, over my service in the past two years, I wandered onto the governance committee, where I was asked to create the process by which the president of the association is evaluated and assessed.  I stumbled into helping to set annual goals for the president of this massive organization, an organization that impacts Christian schooling globally more than any other.
God, being the God who does big things through little things, has taken a country lawyer and his small-town school, and given them a national and global presence in promoting and advancing Christian school for God's Kingdom throughout the world. At the same time, the rich relationships and communities that our school enjoys as a result of these relationships gives it access to resources it never would have otherwise had, allowing it to become a school it would never have otherwise been.  And, God's done it all in such a way that absolutely no one can take credit for it but Him.
Does it encourage you that this little school, where we drop our kids off everyday, is at the center of God's heart, and that you are a part of something so huge He's doing throughout the world, not just through your own kids and family, but through hundreds of thousands, if not millions of others? Wow.