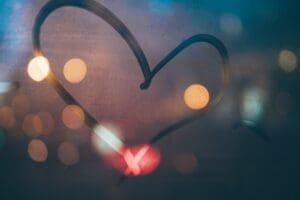 I have co-led a Bible study of about a dozen men on Wednesday mornings for the past five years or so. It has been a joy for me to do life alongside these men, most of whom are slightly older than I, and who have led companies and families into maturity. Last week, we were studying Deuteronomy 9 and 10, and while these are chapters many of us have never read, we should. Moses is nearing the end of his life and his ministry as the leader of Israel, and he speaks to the people in what is a kind of charge, remembrance, exhortation, and prophecy all wrapped up in one.
Moses recounts all the times the people were disobedient, and how he had to repent and advocate before the Lord on their behalf. He reminds them of all the things the Lord has done for them, His provision and goodness. And, He exhorts them to continue in faithfulness to the Lord as they move into the Promised Land without him. It is a beautiful farewell address, one made poignant by Moses' father heart for his people.
Men generally, and fathers specifically, get a bad (and in many cases, well-deserved) rap in our culture for either oppression and brutality on one side, or passivity on the other. In movies and television, fathers are portrayed either as the villain, the shaping force against which our hero or heroine has to rise and overcome, or the hapless idiot who is the punchline for every joke. Indeed, many of us had complicated relationships with our father, marked by both love and conflict.
Yet, in its purest form, there's nothing so powerfully warm, yet fiercely loyal, than a father's heart.  I've been reflecting on how my heart for my own children, and my heart for the children in our school, is so very like God's heart for His people. Reflecting on a father's heart gives us insight into why Christmas was both possible and necessary from God's perspective.
A father's heart is proud.  As you know, my children are adults now. My relationship with them is very different than when they were young. I am now much more "coach by invitation" than active parent to them. I am honored to call them my friends. And, as I write and think about each one of them, my heart and eyes swells as I reflect on what they've become. They are amazing young ladies, each one of them, loving Jesus in their own way, with their own unique relationship. At times a struggle and messy, yet simultaneously glorious and beautiful to watch, because it's their relationship, and it matters to them. They are making adult decisions, overall really good ones. Words can't describe how proud I am of them. I love to talk about them, not because it makes me look good but because we all want to talk about what we love (I try to avoid doing so all the time because I know nothing is more boring than someone who is always going on and on about their kids).
In the same way, I'm so very proud of the kids in this school. When I'm out traveling to other schools, I'm always telling my school friends what "my kids" are doing, sharing their accomplishments. I share how they're growing in the Lord and how they are moving from a relationship with Him being something they inherit from their parents to something they own. I love watching them play sports, create, and perform. I love watching them learn. All these things bring me great joy.
A father's heart is also protective. I've often remarked that when something goes bump downstairs or outside in the middle of the night, no father ever has rolled over and asked his wife to go check it out. Dad is up immediately to see what's happening. There's something God hardwires into us that causes us to do that, to move to protect our family. When my girls were little, nothing could arouse me to anger faster than the thought that someone was hurting them. It's still that way, as I feel the impulse to guard their hearts as they explore the world around them, coming in contact with men who may or may not have their best interests at heart. One of the hardest things about being a daddy is knowing when to step in and protect, and when to step back and let life happen to our kids so they'll grow and mature into the people God is forming them to be.
I'm protective over the kids of this school, fiercely guarding what they are taught, and how they are shepherded in the ways of the Lord. As the leader of our school, I see my role as pastoral in many ways, protecting them from wolves who want to mislead them both with lies about the world around them, and, more insidiously, with false narratives about God and Christ I have had numerous, sometimes heated discussions over the years about what we would and wouldn't teach, and I've actually chased people off who I felt were misrepresenting Christ to our kids, whether through words or lifestyle. I did so because I am a pastor and a father, and a father's love is protective.
Finally, a father's heart is passionate. Other than my wife, there is no one in the world I am more passionate about than my children. They can arouse emotions in me like no one else. I've been angrier at them than anyone, motivated by love, when I have seen them depart from ways I know are best for them. I've been in situations where I thought I'd lost them, and felt the icy clutches of fear grip my heart. And, as I've said, my heart has soared with joy as I've watched them succeed in life, not earthly success, but in manifesting the fruit of the Spirit. No one else makes me feel this way.
I'm also passionate for the kids God gave me at Grace. Late last week, I attended the high school fine arts concert. Our fine arts team and students are always fantastic, but this year was truly sublime. The fine arts groups faced a series of challenges throughout the concert, and before the final piece, Mr. Montier asked us all to pray for God to break through the enemy's attempts to derail God being glorified, allowing His name to be praised. And, God made His presence known. The full orchestra and choir performed "Behold, Our God," and the final chorus burst forth from these young voices:
Behold our God, seated on His throne
Come, let us adore him
Behold our king, nothing can compare
Come, let us adore him
In that moment, I wept openly. As I watched those kids, my heart broke for the anxiety, depression, and fallenness with which I know some of them see themselves. More importantly, my heart sang with joy and awe as the voices of young angels for one second tore back the veil of Heaven, revealing to me who these kids really are, who they so rarely see: sons and daughters of God, heirs to the Kingdom of Heaven, perfected image-bearers of their Lord, not on some future day, but right now, in this place. My heart soared with passion for the best of who they are, my actual kids, not the clouded, counterfeit version.
Then, it hit me. That's God's heart for all of us. For you. He's so very proud of you; not who you will be someday, but who you are right now. Every attempt you make to live or act like His child, no matter how feeble that attempt, brings cheers from Heaven, like your cheers for your child taking his or her first steps. He is protective over you, so defensive and so zealous for your good that He won't let anything, even death, ultimately take you from Him. He makes sure everything that happens passes through His hand, so that even when things hurt you in the moment, they will never truly bring you harm. And, He is passionate for you, so passionate that He didn't spare any of the resources of Heaven, not even that which was most precious to Him, not even His own Son, to launch a rescue mission that would cost Him everything, to save your very soul, and restore you to Him.
All of this, because He is the Father, and this is His heart. And, you are His child. Christmas is the ultimate revelation of the Father's heart for us.