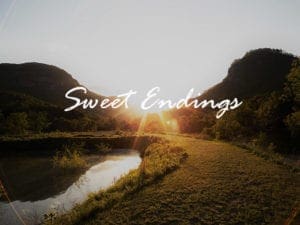 As I write this, I just experienced one of those amazing travel stories.  I'm on my way back from a board meeting in Colorado, traveling with a friend.  Our flight was supposed to leave at 6:30 am. Then, it was postponed to 8:00 am.  Then, we sat on the plane, waiting, as bad weather (imagine thunderstorms of all things, in this spring) in Dallas kept us grounded. Just as it looked as though we would be able to take off, our flight attendant crew "expired." (I thought only milk and film in the old days expire, but apparently flight attendants do, too, after they've been on duty for a certain number of hours- don't ask me what would have happened had they "expired" in mid-air).  Because we're in a small city where we can't just whip up another set of flight attendants, my flight was canceled.  So, I got on another flight, set to leave at 11:30 am. Except it wasn't because, you guessed it, weather in Dallas, which delayed that flight until 3:00 pm.  I went to one of those airport lounges, determined to wait it out another four hours.
I was in the middle of a phone call when my traveling companion called me.  They had miraculously located another flight crew, and my formerly canceled flight was now un-canceled! (When does THAT ever happen!) I sprinted back to the gate, got off the new flight, got back on the old flight, and dove onto the jetway just as the lady was closing the door.  My head spinning, completely immersed in chaos, the skies opened up, everything became sunny, and I was heading to Dallas. Crazy, right?
When you think about it, isn't that how God operates in our lives?  So often, we feel like we're swimming in chaos, drowning most likely, and somehow, some way, God graciously runs into the chaos, grabs us, and carries us through into beauty and goodness, before we even know what's happening, often beyond our awareness.
That's certainly the whole story of the gospel. Supposed messiah, dead on a cross, darkened skies, despondent disciples, scattered and fearful, the enemy victorious, chaotic hearts and minds. And then…God…and, everything changed forever.
It's also kind of how this school year has gone, isn't it? Deaths of school family members (We've never lost four school daddies in one school year in the 16 years I've been here- tragic and unbelievable!), serious illnesses to students and family members alike, leadership change at the principal level. Personally, I've never been busier at any time as a head of school, with campaigns and projects here, and also serving on boards and in leadership positions abroad. These are all good things, but like you, I'm ending the year fulfilled, yet exhausted, hopeful, yet challenged.
And, yet…there is God, reaching down into the chaos and bringing forth goodness.  God bringing two new principals, after a nationwide search, incredibly talented people chosen from a group of other incredibly talented people who reinforce for me the blessing God has given us of a name and a reputation for excellence that makes people around the country actually want to come and work at our school.
Or, being named by the Best Christian Workplaces Institute as a Flourishing Workplace. Your school was one of the few workplaces that received that designation on its first review. The review was incredibly valuable, because it showed us a lot that we need to do to improve, but it was also important because, if the people who work here love being here, they're going to love and serve your kids better, and they'll tell their high-quality teacher friends that they should work here, too.
Or, being the first school in the country to be reaccredited as an exemplary school by ACSI, and one of the first few to be certified for the second time by CESA, both outside auditors identifying your school as among the top Christian schools in the country. These talented folks identified plenty of things for us to work on for the future, yet affirmed how far we had come, as well.
As of now, it looks as though we'll finish in the top three in the state in the Henderson Cup competition, our interscholastic league's all-around state championship for excellence in athletic, academic, and fine arts competition.  With a young high school with young teams, I think we all thought of this as a "rebuilding year" at the beginning of the year. We never thought we'd be here right now. But, God had other plans.
Or, the adoption of our new strategic plan, described by our accreditation team as "bold" and "noble." One of them said, "other schools simply look to see how they can just do what you're doing now better, but you've chosen to ask God to reveal to you how you can be all He is calling you to be as a school, even if it means being more than you are now." God has given us an opportunity for future growth, to serve all of the children He loves, to expand our facilities, and to design a new curriculum that not only helps them excel in whatever God calls them to be, but teaches them according to how He made them to learn.
These are just a few of the ways God has graciously brought beauty and goodness out of chaos this year on a macro level, but what about in your home? How did He lovingly step into your mess, and walk you through it as a family into a new light? In the midst of the challenges you faced as a family, what lessons did your children learn? How did they become better students? How did they become more discerning, or wiser, or better friends, or more persevering, or more faithful, or more knowledgeable of God's Word? How did God do any of these things in your life, or in the life of your family, even if He did it through conflict, or trials, or disappointment, or failure (because, that's really mostly how He does it, anyway, isn't it?)
What opportunities do you have to be grateful for God's hand in your life, and in the life of your kids, this school year? Like me sitting here on the runway reflecting on what just happened to me, sometimes all it takes is a moment of reflection.  The end of the school year is a great time to reflect on God's sweet endings.