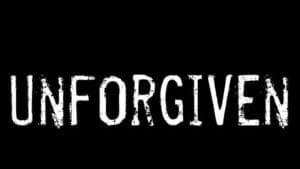 What is the high-hanging fruit on your sanctification tree? You know, that thing, that issue that always seems to dog you? The one that you feel like you'll be carrying with you all your life?  For me, it's frustration/anger. Like many "Type A" people, I've always struggled with my temper.
As I've grown older, hopefully more spiritually mature, and definitely less willing to die on every hill, my ability to let things roll off me seems to have grown, as well.  I am almost always able to let the little slights in life slide by now: getting cut off in traffic, an inconsiderate comment, or having someone else's cell phone go off at an inopportune time.  Deeper still, and more difficult to release, are deep, long-lasting wrongs and betrayals.  These still have the capacity to tempt me, drawing me into reliving the hurt, feeling my blood pressure rise.  Yet, how well I forgive, and how often, is an essential precursor to praying powerful prayers.
One of those inconvenient truths of life, one of those things in the Bible we kind of wish wasn't there, is that, somehow, how well we forgive is tied both to how and whether God forgives us. "For if you forgive others your trespasses, your Father will forgive you, but if you do not forgive others of their trespasses, neither will your Father forgive your trespasses." (Matt. 25).
Forgiveness is also tied to how clearly God listens to our prayers. "If you are offering your gift at the altar and there remember your brother has something against you, leave your gift there and go, be reconciled with your brother, and then come offer your gift." (Matt.5). So much of what Jesus taught was about forgiveness.
As I've reflected on it, I think there are several reasons our ability to forgive is so important to God.  Forgiveness requires a heart inclined toward the Lord. When you think about it, humility, obedience, and love–the cornerstones of a heart devoted to the Lord–are required to forgive. Forgiveness requires us to be humble, to give up our perceived right to hold ourselves in judgment over the one who wronged us. It also almost always requires us to humble ourselves by admitting we were wrong, too, and that we had some sinful or wrongful part to play in the transgression resulting resulted in the hurt. It forces us to look down deep in our own hearts, and see things we may not want to see.
Forgiveness requires love, but not just any love. Forgiveness is an act of supernatural love, a desire to extend grace and mercy to one who your flesh cries out to attack and revile. That kind of love is can only come as an overflow of love for Christ.
Forgiveness requires obedience. It's an act of the will, a choice we make. But, it's not a natural choice. Our natural desire is to hold a grudge, or to get even. For lovers of Jesus, forgiveness requires a will empowered by the Holy Spirit. And, forgiveness is a continuous obedience, not a one-time act.  When Jesus tells His disciples in Matthew 18 that they should forgive, not once, not seven times, but seventy times seven (essentially, an infinite number), He was encouraging them not to forgive 490 separate wrongs (although that would be true, too). Instead, He was exhorting them to forgive the memory of every wrong that had ever been done them every time the memory of those wrongs reared their ugly heads in the disciples' minds and hearts.  In this sense, forgiveness is ongoing; it's continuous.
Individuals need forgiveness, and institutions need it, too. There are no perfect companies, families, churches, or schools. All must be forgiven. Without forgiving the institutions that make up our lives, our only alternative is to live life as a lone ranger or a consumer of community rather than contributing member, either of which are antithetical to who you were created to be, and both of which will eventually bring you up short of living life to its fullest.
Forgiveness makes redemptive community possible in a fallen world. It not only glorifies God by mirroring His forgiveness of us, but it heals our hearts- it removes that seed, that cancer within us which, if left untended, breeds bitterness, rots us from the inside, and draws us from the Lord.
Knowing what we know about forgiveness, it's important to examine our hearts periodically, asking God to reveal how lack of forgiveness or bitterness might be impacting us relationally, and impacting a powerful prayer life, too.  Over the summer, God convicted me that, despite the fact I really thought I had completely forgiven my parents for past dysfunction, there were still ways I wasn't acting like I had forgiven them: at various times, not fully drawing them in, or keeping them at arm's length, not sharing my heart with them, being short or irritated with them, delegating my dealings with them to my wife, or delaying talking with them. I needed to seek forgiveness from the Lord, and repent of my dealings with my parents, resolving to love them better that demonstrated the forgiveness I really thought I had given.  God's Word makes it clear that lack of forgiveness, maybe even unconscious forgiveness, might be hindering my communion with God, and my prayer life with Him.
What unforgiveness may still be latent in your heart that might be hindering your relationship with the Lord? Is it keeping your prayers from being powerful?