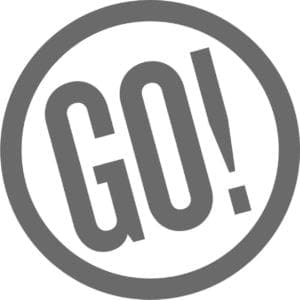 Right now, it's pretty quiet around the high school. I'm reminded, as I am every year, of how much quieter and less exciting my life would be as a head of a K-8 school. For those of you who don't have high schoolers, the reason it's so quiet is Go Week.
Go Week is our school's annual school trip week. Falling before the week of Spring Break, Go Week is a tremendous opportunity for our high school students to bond, to learn, and to serve.  Every year, each class heads off to their traditional class trip, outings that many of them anxiously anticipate for years.  Each trip has a purpose unique to the age of the students who attend it.
Freshmen begin their week with a Career Exploration Day, learning about calling and vocation from a biblical perspective, followed by hearing from men and women engaged in a variety of professions and careers describe their work. The purpose of this day is to give freshmen the beginnings of a vision for God's calling on their lives early on in their high school careers. They then attend Carolina Creek, an overnight camp located on Lake Livingston. Because they are freshman, several joining the class for the first time this year, the purpose of this trip is to help the class build relationships individually and collectively. Ropes courses, challenge activities, and Bible studies give students the opportunity to draw closer together as a class. These relationships serve them well throughout their high school careers, and set the tone for the rest of their time at Grace.
Sophomores travel to New Orleans, many having a first-time view of one of the most unique and historical cities in the world. They study the settlement of the French in that region, visit the site of the Battle of New Orleans that ended the War of 1812 and made General Andrew Jackson a household name, and visit the brilliant National World War II Museum (located in New Orleans because the flat-bottomed Higgins boats that made the D-Day invasion possible were manufactured there). Not only is the New Orleans trip a learning opportunity; it is also a chance to serve others.  Since Hurricane Katrina ravaged New Orleans in 2005, Grace has been sending students to the city to rebuild and care for the citizens there. Students provide food, clothing, and friendship to a group of people they don't often live among back home.  Students learn and see that real gospel ministry is, for the most part, not a one-off, quick in-and-out affair, but a long-term relationship with a place and a people. Although kids often have to be gently nudged out of their comfort zones, most say this opportunity is one of the most spiritually transformational of their high school careers.
Juniors travel to Camp Eagle in the Texas Hill Country. The students spent one day participating in fun and challenging activities around camp, two days and one night on a rigorous backpacking adventure, followed by a local service project. Camp activities include rock climbing, rappelling, cave exploring, hiking, riding a 3000 ft. zip line, and lots of interactive games and activities. The juniors also engage in service; for instance, last year students renovated a local family's home. The goal on the junior trip is to challenge the students both physically and spiritually in such a way that they confront their fears and exceed the preconceived limits they place on themselves. They challenge themselves spiritually through daily "solo" devotional readings and small-group Bible studies organized around "understanding their story," studying God's metanarrative and how their own personal story is woven into that bigger picture. Juniors practice telling their stories to their peers, which creates transparency and compassion, lays a foundation for sharing God's work in their lives, and often promotes class community and spiritual growth.
Finally, the seniors travel to Washington D.C. for a much-anticipated trip culminating their career at Grace. Students expand on what they have learned in history and government courses by visiting the Supreme Court, the White House, and all the major sites the city has to offer. A highlight of the trip is an after-hours tour led by Congressman Louie Gohmert, in which students often have the opportunity to walk the Senate floor, enter the Congressional chapel, and see areas unavailable on the regular "official" tour.  By this time in their high school careers, seniors realize their time with each other is drawing near, and teachers and parents watch students take advantage of this precious time together to enjoy the community they have built over their years at Grace. Their time together in D.C. often cements lifelong friendships.
Grace is constantly reviewing Go Week, evaluating and perfecting it. Other schools have similar opportunities for their students, often selecting many different and varied trip options for students. At Grace, we feel it's important to keep the classes together during Go Week, in order to build unity and relationships, not separating by economic status or those who can afford more exotic trips than others, all of which is so important for the redemptive community we enjoy and which forms the medium for learning and living at our school.
Serving the Lord, studying His Word, challenging themselves and each other, learning about life and God's creation and living out what they are studying in the classroom: we accomplish all these important goals through the life laboratory that is Go Week. It's an exciting and critical part of how we "teach Jesus" to our kids.