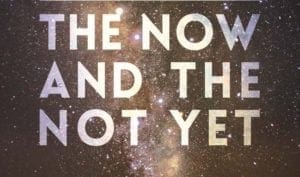 This Christmas was a first for me.
On every December 26th I can remember, ever since I was a little boy, I woke up with a sense of sadness, of regret. Christmas was over. The season had ended. It would be a whole year before it came back again. Mild depression set in. Life would carry on, mostly impelled by the excitement of New Year's college football games, but I never got over that slight remorse I felt on December 26th.
Until this year. This December 26th, I woke up, expecting to feel that tinge of regret. But, I didn't. It was weird. What was my problem? Did Christmas just not mean anything to me anymore? Was I just so jaded by age, by the culture around me, that I never got into the Christmas spirit, so I never had to get out of it?
After thinking about it for a while, I realized my lack of remorse over the end of Christmas was a good thing, not a bad one. I'd finally learned not to hope in Christmas.
I don't mean that the way it sounds. For years, I think I had some expectation for the holiday season, some belief that it would be, or should be different than other times of the year. The older I get, I realize that's not the case. My expectation was misplaced. The deeper I am in community with people, the more I realize suffering and death doesn't take Christmas vacation off. And, although I enjoy eating, spending time with friends and family, and giving and getting stuff, I've arrived at the point in my life now that if I want to eat something, I eat it; if I want to see someone, I get in my car or on a plane and go see them; if I want something, I get it. I also realize all those things, while good gifts from the Lord, offer only short-lived rewards. Pretty soon, I have to work out to burn off whatever I ate. I have to leave whoever I came to see. The newness wears off of things, pretty quickly, actually.
What really matters at Christmas is the remembrance of hope, the hope we have in the Messiah, who came at Christmas, but who is always with us, giving true meaning to our lives. We live in what theologians call the "now, not yet" of history. Christ has come, He has defeated sin and death, and He has established His Kingdom on earth through His Church. His Church has been working hard for 2,000 years, often fallibly, but doing an overall amazing job of transforming the world as His hands and feet: Billions have been reconciled with the Lord, hospitals and schools built in His name, symphonies and works of art created for His glory, relationships healed, lives changed. That's the "now."
Yet, people still get sick and die. Wars break out. We do horrible things to each other, and rationalize them in still more horrible ways. No government initiative or policy can fix it, no president or king can save it, and there's no way we can drink, or eat, or spend our way out of it. The older I get, the more I see all this and my heart hurts for the day that Christ will come again and fix it all, make it all new, and none of it will ever be this way again. But, not yet. That's the "not yet."
I wish the "not yet" was "now." But, the beauty of the "now, not yet" is that December 26th doesn't have to depress me again. I don't have to look to a day, or a season, or a friend, or a family member, or things to give me hope, because every day I'm alive and walk in the radiant love of Jesus Christ, I have it. Nor do I continue in the fatal belief that something in this world is going to spare me its pain. My hope is not in this world, it's in the next one, and that next one is coming soon, several days closer now than it was on Christmas Day.
Advent continues well after Christmas, because I'm still waiting for Him to come.