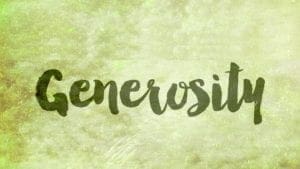 I was reading Oswald Chambers the other day, and he mentioned something that resonated deeply with me. He was talking about evangelism, about sharing the gospel with others. He made the point that how active we are in our faith, how evangelical we are, how willing to share our faith with others, really doesn't depend on whether we have "a heart for the lost," or some "spiritual gift of evangelism." Ultimately, it depends on our heart for the Lord. How much do we really love Him? Because, when you think about it, a heart that loves the Lord cares about those things He cares about. And, what He cares about is people, and whether people are reconciled to him, to new life, or whether they continue to live separated from Him, destined for death. I found this insight pretty sobering, because if my heart for others coming to know the Lord is a barometer of my love for the Lord, then sometimes I don't feel like I love Him very much. I'm asking God to help me love Him, and others, more.
I'm convinced it works the same way with our stuff. From our broken, fallen perspective, we have so many hang ups with money and the other things we've been given, don't we? We tend to either hold onto them tightly, throwing nickels around like manhole covers, or we spend them up like crazy, buying and buying to satisfy some craving we have, our purchase giving us a quick fix for a little while, before we desire the next thing. We know we should be generous with our stuff, but so few of us truly are.
God cares how we use our money. He didn't give it to us so He can lay some big guilt trip on us, making us feel bad for enjoying it. He gave it so we can enjoy it, the way you give things to your own kids. Like Jesus says, "if you who are evil know how to give your kids good gifts, how much more will your Father give to those who ask Him?" (Matthew 7). He loves to give to us, and He loves for us to enjoy the things He gives us.
But, He also wants us to share our stuff. Not because He can't do it Himself, or needs us to pass it around. He gives just as freely to others. More importantly than our stuff, however, He wants us, our whole hearts. He knows that how we use what He's given us says more about how we feel about Him than anything we say or anything else we do. Hanging on too tightly to our stuff means we don't trust God as the giver of all good things; we don't believe He will take care of us, and that we have to care of ourselves. Being too spendy, too focused on using our stuff on ourselves usually means we're trying to use those things to fill a need, like trying to find value or worth or being recognized as having these things by others. Only God can meet these needs. When we live close-handed lives, holding on too tightly, our stuff rules us to some degree.
Like sharing our faith, how we use our money and our stuff is a great barometer of how we feel about our Lord. God wants us to free us up from the weight of our stuff, because He knows that freedom will allow us to live as He created us to live, amazingly, open-handedly, not enslaved to anything or anyone.
We live open-handed lives by freeing everything we have-time, talent, and money- for God's use, when and if He calls us to give it. In so many ways, God has wired it so that we, His church, will be His provision for others, whether those who don't know Him or those in need. We are all in need, really, and it's mostly our pride that keeps us from seeing it: in need of salvation; in need of freedom from worshiping something other than the Lord; in need of joy; in need of freedom from something or someone to which we're addicted. We're made to come alongside each other, encourage each other, and provide for each other. We're made to point each other to the One who is the source of truth, of love, and of all good things.
Next week, we'll have the opportunity to put all this into play at our school's annual auction. The auction benefits the Grace Fund, providing, among other things, financial aid for our families who need it. I love the auction, and the Grace Fund, because it gives me an opportunity to prayerfully reflect on my heart before the Lord, the depth of my relationship with Him, and how that relationship will be reflected in how I feel about my stuff and how freely it's available for His use. Sometimes, I feel like I give in a way that shows my love for the Lord. Sometimes, I feel like I'm an epic fail. God loves me and gives grace, and uses these times to mold and make and shepherd my heart, and bless me through serving His people. Will you join me?