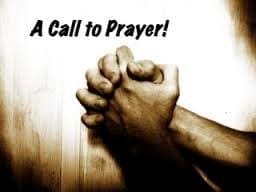 Yesterday, I was having lunch with a close friend and Grace dad who had a confession for me. He thanked me for challenging our school families to pray for our children, each other, our teachers, and our school at the beginning of this school year.  He said he had prayed faithfully every day, but confessed that he had fallen off somewhat by February or so.  As he humbly confessed, I nearly choked up, deeply moved by a dad who had faithfully prayed for our school and our families relentlessly for six months. I know so many of you who are reading this blog joined this father in prayer to our Father, and I am so grateful for you.
In so many ways, it has been an extraordinary year for our school: the elementary school positioning itself to receive what I anticipate will be exciting news from the Department of Education this coming fall; our choir, instrumental, and drumline groups winning the state championship; a larger contingent of students advancing to the state track finals than ever before;  the strongest leadership team overall I have ever enjoyed coming into their own, with still others arriving; what looks to be a strong finish in the TAPPS all-around state championship; a new university model classical school coming online; strong interest in our school from prospective families; God providing extraordinarily for us financially in so many ways; a school family that drew near to each other through many personal trials and struggles; a school board that is as strong I have ever seen it, and committed to doing what is necessary to make itself even stronger; and, what appears to me to be a strong relationship between board and head, and church and school. Plus, and perhaps most importantly, students and families coming into a first-time or deeper relationship with Jesus Christ, and being prepared to serve Him better-every day teaching Jesus in the classroom, on the courts, fields, practice halls, and restaurants and coffee shops. God has been so good and gracious to this school community this year. I am tremendously grateful. And, I am convicted it is your prayer, your faithfulness in asking the Father for all these things, that unleashes His power upon our school.
So, with all this in mind, I'm going to ask you to do it again. I know you have a busy summer ahead, but will you join the faculty and board in praying intentionally to the Lord in engaging in prayer for several things?  We are going to engage in a 40-day prayer challenge, centered around Mark Batterson's  book, Draw the Circle.  This is a really great prayer study that I picked up from one of my mentors in prayer, the Chancellor of Dallas Baptist University, Dr. Gary Cook.  Here are just a few great quotes in this study, just to whet your appetite:
"There comes a moment when you must quit talking to God about the mountain in your life and start talking to the mountain about your God. You proclaim His power. You declare His sovereignty. You cling to His promises."
"Sometimes the purpose of prayer is to get us out of circumstances, but more often than not, the purpose of prayer is to get us through them."
"In His omniscience and omnipotence, God has determined there are some things He will only do in response to prayer."
"Don't wait for more revelation; be obedient to the amount of revelation God has given you."
What I'm asking you all to do is to pick up a copy of Draw the Circle, and do the 40-day prayer challenge with us this summer.  It doesn't matter which 40 days you choose during the summer, just start whenever you can. I promise you the short readings and reflection will impact your prayer lives, and, by extension, your relationship with the Lord, in powerful ways.  Secondly, I'm asking you to pray for three things specifically. First, pray that God would work through His people to provide the resources our school needs to purchase and renovate the Stepping Stone/Tyler Classical property next door. Second, pray that God would continue to bring strong, mission-appropriate families of all cultural backgrounds to our school, so that it would more closely reflect and mirror the whole Body of Christ. Finally, pray for the launch of our classical model university school pilot program next fall, and that we would faithfully and diligently minister to a whole new group of homeschooling families in new ways.
There are exciting times ahead for our school. God has called us to go boldly forward. But, we cannot do these God-sized things unless we are all going before Him and asking Him to provide for us, guide us, and direct us.  "There are some things He will only do in response to prayer."  He sets it up this way so we'll seek out and have a deep relationship with Him, and live how we're created to live. Growing deeper in that relationship would be a pretty good way to spend the summer, don't you think?