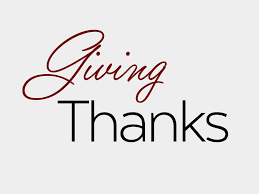 A week ago, I celebrated my 50th birthday.  In June, I will begin my 15th year as head of this school.  Milestones like these tend to make one reflective.  It's weird; I can't remember how I became the "old guy" with all the history of this place, but one day I just woke up and it happened.
The average tenure of a private head of school is 3 to 4 years, which is shocking.  I cannot imagine what that life would have been like, moving around from place to place like so many of my colleagues. Instead, my wife and I have built a life here, watched our children grow up here, and lived, worked, and played among you. I've gone from being the young punk who "can't know the first thing about running a school" (they were right!), to a peer who was raising his kids right beside yours, to, most recently, "Mr. Ferguson," this elder authority figure who the younger parents call "sir"  and who I haven't quite yet figured out how to be.
There are few things more tiresome than listening to old men drone on about how today pales in comparison to the halcyon days of yore.  Keep the gasoline and matches in the shed, friends: I'll spare you.  Instead, I'll say that I am grateful for what this place has become, and what it is becoming.  In big and small ways, God is deeply, profoundly at work at Grace.
I am grateful to see us continuously becoming better than we once were.  When I look at the elders of our parent church, and the teachers and administrators of the school, I see amazing growth and change. This church and school is a very different place than it was 25 years ago.  When I first arrived here in the 90s, I repeatedly heard parents and students alike say, "there's no grace at Grace." And, while I know that wasn't the truth, I've marveled at the way God has used the men and women of this place to more clearly and beautifully reflect grace, and mercy, and redemption, and restoration, in the lives of students, parents, teachers, and administrators.  Only ten years ago, people leveled the criticism that the high school was not academically challenging enough.  Since that time, God has molded and shaped us into one of the best schools in the state, a Blue Ribbon school, Exemplary accredited through ACSI, and CESA-certified.
What's really remarkable is that, unlike in other churches and schools, God has accomplished all this through most of the same elders and administrators: no massive church splits, no big terminations or board dismissals, no turmoil and upheaval so common in other environments. Instead, God has worked steadily through the humble servant leadership of those who came before us, molding and shaping them into men and women God could use to accomplish the work He had for them- growing and stretching, but mostly in the context of unity and love.  There were plenty of growing pains, but we grew together, as a family.
In that time, I've watched my gangly high school students become my teachers and my department heads. I've seen students my younger self uncharitably deemed "mission failures" become pastors and missionaries, laying me low and convincing me that it's our job to just lay truth like kindling at their feet, but it's God's to ignite their hearts and that kindling where and when He sees fit.  I've watched my daughters, only one of whom had even reached K4 when I started, develop hearts and minds molded and shaped by the amazing men and women who served as their teachers and coaches.  Yesterday, my wife asked one of my girls which teacher was most influential in her life. Expecting to hear her name a high school teacher, she was surprised when my daughter named her kindergarten teacher. When asked why, my daughter replied, "I'm not sure I'd be a Christian today if it wasn't for her."  It has been one of the great privileges of my life to watch these precious folks work their deep magic, cramming Heaven's halls with countless Cougars.
I'm grateful that I've learned how to parent from so many of you who went before me, and who raised great kids-so much of the counsel that fills these pages, I learned from you.  I've been able to perform marriages for a handful of my kids, joining them for life to their spouses, some of whom were also my students.  I've rejoiced as my kids have had kids of their own, and those kids are now my students. And, I've wept along with parents as I've buried several of my kids, as well.  The fact they've invited me into their grief, and let me mourn with them, has been my greatest honor as part of this community.
In two weeks, I'll graduate another class of kids. This is the first class that has only known me as their head of school.  As I watch them walk across that stage, receive their diplomas, and pray with their parents, I'll be thinking: thinking about how I've laughed and cried with them, begged God for their souls, prayed for their futures, watched them succeed and fail, known their deep struggles and their highest victories, walked their parents through dark times, and rejoiced in God's greatness throughout. I'll reflect on the profound love God has given me for them, and for their parents.  And, I will be endlessly grateful.
Max Dupree said, "The first responsibility of a leader is to define reality. The last is to say 'thank you'. In between the two, the leader must become a servant and a debtor. That sums up the progress of an artful leader."  I like Dupree, but I don't believe one should wait until the end to say "thank you."  Giving thanks is an everyday deal.  I am so thankful to all of you for letting me serve you and your kids, and I am in your debt.