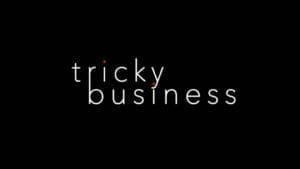 Serving the Lord is sometimes tricky business.  As in all things, we often get in the way.
I was thinking about this the other day as I was spending some time alone with the Lord. I was up at school on a holiday, spending some extended time in prayer.  I was thinking about what it means to serve God fully. As it so often does, my mind raced to those "great" and large acts of service: writing books and articles, leading organizations, preaching sermons, building buildings, and interviewing famous people. As I contemplated what was next, I kept being distracted by digging and banging outside, as if someone were actually raking gravel.  I prayed through the distractions, as I have been taught to do, and kept going. Later, I looked out the window at the rain, watching it puddle, and praying for God to show me truth in His creation.  It was then I noticed the source of the earlier raking and banging. Once of our maintenance guys had indeed been raking gravel, digging a trench in the rocks and dirt, all while standing in the rain, in order that the water could flow through our property instead of building up on it.  What was a distraction to me was actually a great service to our school, and a profound lesson.
When I think of serving God, and my mind races to the "great" things, how much of it is really tied into my selfish ambition, my desire to be thought of as great in the eyes of man? Oswald Sanders says, "It requires the inspiration of God to go through drudgery with the light of God upon it."  In witnessing the work of our maintenance guy, work no one but God saw, work the guy would downplay if I asked him about it, God humbled me again. He helped me realize that simple acts of service, of raking rocks in the rain, are what really build His Kingdom. Life isn't measured in grand, sweeping gestures, or big, broad strokes- those are just the things that get the press. In reality, most of the really great things in life are measured in obscure acts of service, things no one but God sees. The Kingdom is built with every redemptive conversation over coffee, every dirty diaper changed, every infirm head propped with a pillow, every time someone decides to wade into another's grief or sin or fallenness, bearing their pain as his own.
In these moments, in the drudgery of life, our humility, willingness to serve, and abandonment to God are really measured. The truth is, we can never really be useful to God. He can do anything and everything without us. But, we are of infinite value to Him, and He will use us in big and small ways.
I am so grateful for humble servants of Christ, men and women far greater than I who do the real work of making this place great, making much of Christ. I'm grateful to tell their stories, stories of people who wouldn't fess up if I called them out. The Kingdom of God is built on the backs of these giants.
I pray I'll be one who longs to serve You, in whatever you call me to do- in great and grubby tasks, mighty and mean- let my heart and mind be fixed on Your glory, making Your Name great, making much of You. Put me to death; take me out of the equation. Only You.