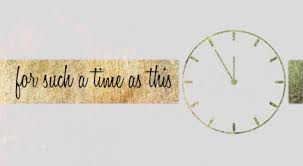 When you really think about it, we live in an amazing moment of tremendous opportunity.
I mean, I know the popular current Christian narrative in our post-Christian western culture is a tale of mourning and anger, of hand-wringing over lost influence and prestige. For the first time since the Constantine and the Edict of Milan, for the first time in 1700 years, a Christian ethos is not the defining or dominant one in western culture. Christianity and Christians find themselves increasingly at the fringes of culture…
…which is a really great thing. Because, let's face it, like both Republicans and Democrats when they've each held all the levers of power, Christians didn't really do well being the dominant culture- at least not in the last 100 years or so. Turns out the power and prestige really didn't advance the Kingdom much in that era, not in North America or Western Europe. In the meantime, it gave us new versions of the ancient prosperity gospel, decreasing cultural influence, and what Russell Moore calls the "almost-gospel" of Christian morality, stripped of its power to save and to transform lives.
Christianity and Christians belong on the fringe. That's where Christ operated, and where His Church does its best work. Where the small, huddled first century Nazarene sect of Judaism exploded in growth to become the official religion of the Roman Empire in less than three centuries. Where some reports currently have 50,000 Chinese coming to Christ every day. Where Indonesia, the world's largest Muslim nation, is seeing dramatic growth in the number of Christian churches. Where more Muslims have come to Christ worldwide in the past 15 years than in the past 15 centuries. Where the global South has become the locus of the modern Church in a matter of decades. Christians do their best work, further God's Kingdom, and are used by Him to be redemptive signposts of righteousness in the societies where they work and live when they are not the majority, but the quirky, prophetic voice of truth and outrageous, boundary-breaking love in a darkened world.
Which brings me back to this amazing moment. Christian moms and dads, working together with Christian schools, have an incredible opportunity, not seen in over a millennium, to equip their kids to be faithful gospel witnesses in this new world, a world that has more in common with the first century than the 20th for Christians. Since we're treading new ground, and seeking wisdom from the Holy Spirit, all of this is still in really formative stages. But, I think it involves at least the following things that have always been important for kids, but are now made more so in this new era:
Biblical literacy- the millennial generation, and the one behind it in our elementary schools, shows a desire for community. Although they don't always know how to do it well, they deeply desire to know and to be known. They also have a passion for justice and grace. These impulses need to be nurtured and grown, but also joined with something for which they are not well known- a deep understanding of and commitment to the primacy of the Scriptures. In John 1, the apostle describes Jesus as "full of grace and truth," wholly and completely both, not sometimes one or the other, but, both in full and complete measure: teaching as one having authority, yet friend to sinners and tax collectors. Children of the new era are going to need to be able to passionately and extraordinarily love and accept, while operating from a clear, compelling understanding of the nature and character of God and of His truth.
A clear theology- Simon Sinek has said that, in life, the answer to the "why" question answers the "what" and the "how." If an organization or person knows why they act as they do, the reasons and meanings behind their work, and are convicted that their why is good, then what they should do and how they should do it, for the most part, takes care of themselves. For Christians, strong theology is the why of their lives. If they understand what God says about Himself, about how they're made, who they are, what's gone wrong, how God has fixed it through Christ, and how it will all end, the answers to these why questions drive what they do and how they do it. In this generation, Christians have to understand why they do what they do, because it's no longer assumed as the "right" way to live, the "acceptable" ethos; they are no longer "normal." In a culture that no longer accepts Christian morality as the "right" way, they have to explain why the distinctively-Christian way they live is actually healthy and the way to the "good life" and the "common good". A strong theology is essential to make those claims well.
A philosophy of cultural engagement- I'm not sure that speaking down from the moral high ground, or standing on the outside and critiquing, was ever a good strategy for engaging our broader culture, but it won't work in this generation. Our kids, and all of us, for that matter, are going to have to start learning to work with people with whom we profoundly disagree to promote the common good. This means that we have to truly believe what we say: that all truth is God's truth, and if it really is the common good, then that goodness is rooted in the nature and character of God. As a fringe people, we're going to find ourselves completely ineffective if everyone has to pass our theological litmus test before we work with him or her. Building coalitions and collaborating to make society better, to "seek the welfare of the city" and using those relationships as opportunities to be a gospel witness is the missional strategy of this generation. Our kids need for us to be teaching it, modeling it, and giving them opportunities to practice it.
I know a lot of this is the work of churches. I hope that churches will see the importance of seriously considering what will be needed to equip these kids in the next generation, and get serious about doing it. In the meantime, however, it has to happen in Christian schools, and in our homes.
God's Kingdom is on the move; His Church is becoming what it was, and what it will be. What is ancient is being made new again. It's time to get busy.